Despite its Irish origins, St. Patrick's Day has become an Americanized holiday. Decades of celebrations have resulted in green beers, mint-flavored desserts, and the iconic Shamrock Shake, and while we'll happily partake in these food traditions, we're also interested in exploring more traditional Irish cuisine. Give the rainbow-inspired foods a rest, hold back on the green dye, and try your luck at whipping up one of these seven vegan Irish recipes.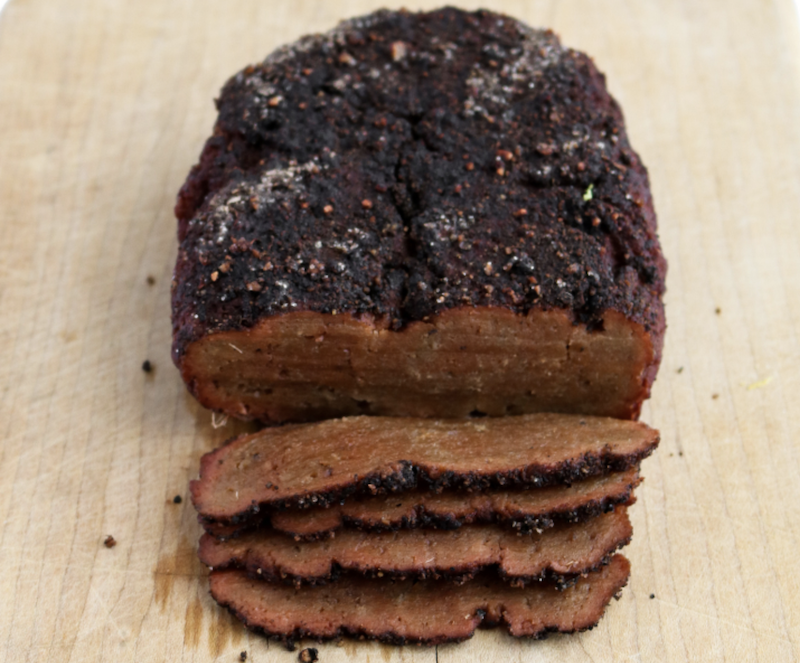 Plant Power Couple
1 Vegan Corned Beef by Plant Power Couple
Sip a stout and let your slow-cooker do most of the work for this recipe. Corned beef traditionally involves a fatty piece of meat that is brined for several days. This recipe swaps the meat for sturdy seitan and cuts down the brining and cooking time to a matter of hours. Yes, it's still a labor of love, but it's one you can do that day instead of prepping all week. The meaty results are well worth it. 
Get the recipe here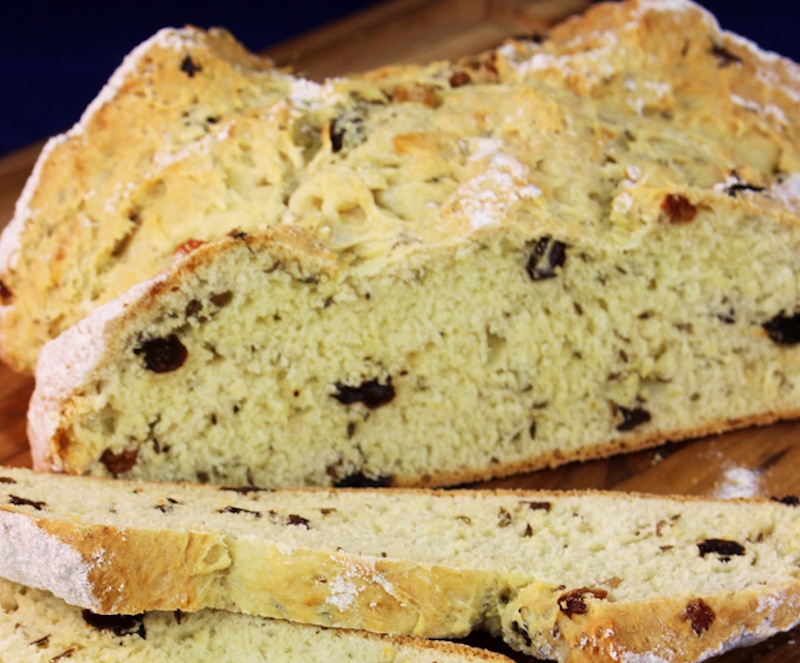 Gretchen's Vegan Bakery
2 Vegan Irish Soda Bread by Gretchen's Vegan Bakery
Surprise! Soda bread does not actually contain soda (not the carbonated kind, at least). This yeast-free bread gets its name (and rise) from the reaction of baking soda and acid. In this case, the acid is apple cider vinegar, though original recipes relied on buttermilk. Whether you opt to include raisins or not, this not-too-sweet loaf is a staple on St. Patrick's Day or any time of year. 
Get the recipe here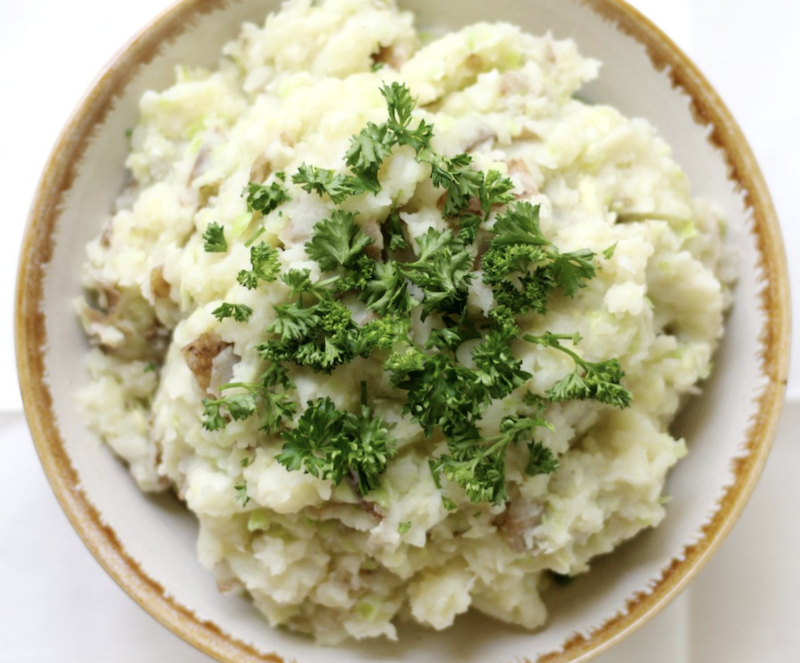 Strength & Sunshine
3 Traditional Vegan Irish Colcannon by Strength & Sunshine
Think of colcannon as Irish mashed potatoes. This creamy dish is simply made with cabbage, herbs, and plenty of vegan butter and cream for a divinely silky texture. You might just carry this recipe over to Thanksgiving. 
Get the recipe here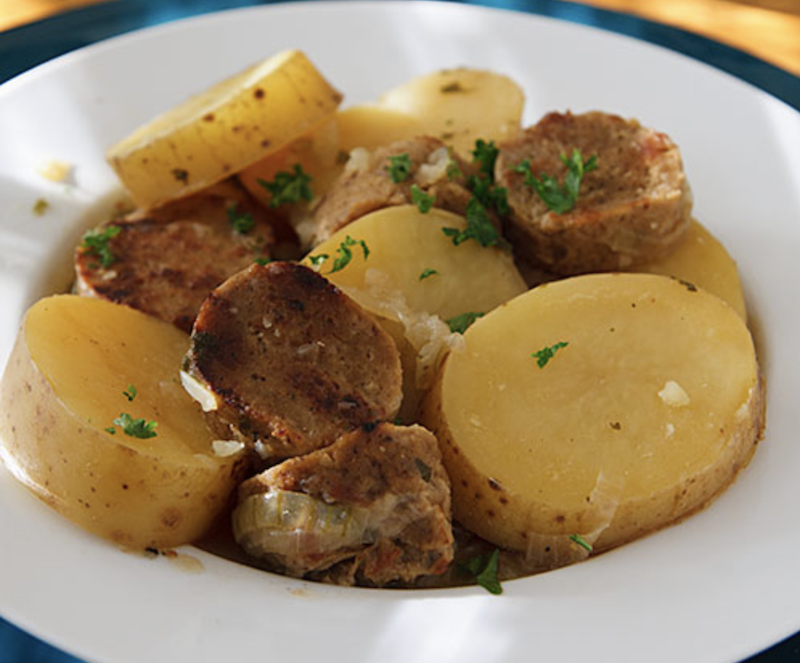 FatFree Vegan
4 Dublin Coddle with Vegan Irish Sausage by FatFree Vegan 
While this traditional dish relies heavily upon pork products, the Fat-Free Vegan has successfully veganized this meat-and-potatoes recipe. Make your own or buy store-bought vegan sausages and boil with spices, thick-cut potatoes, vegetable broth, and beer for a hearty main with the staying power to keep you celebrating all night. 
Get the recipe here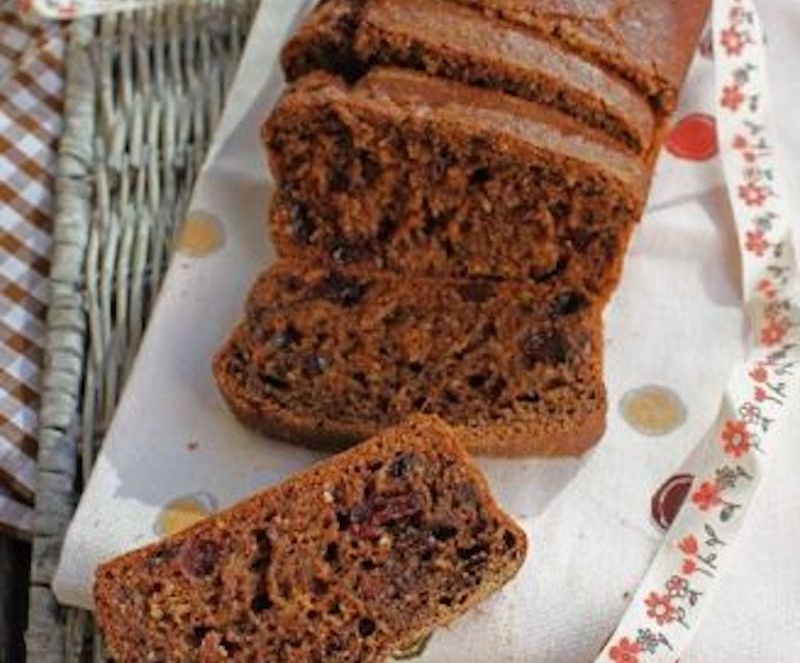 Lovelie/BBC GooFood
5 Vegan Irish Tea Brack by BBC GoodFood
Most Americans think of soda bread when it comes to Irish baked goods, but brack is the quintessential bread when it comes to sipping tea. It's essentially a black-tea-infused, fruit-studded quickbread, and it's heavenly with a spot of strong breakfast tea.  
Get the recipe here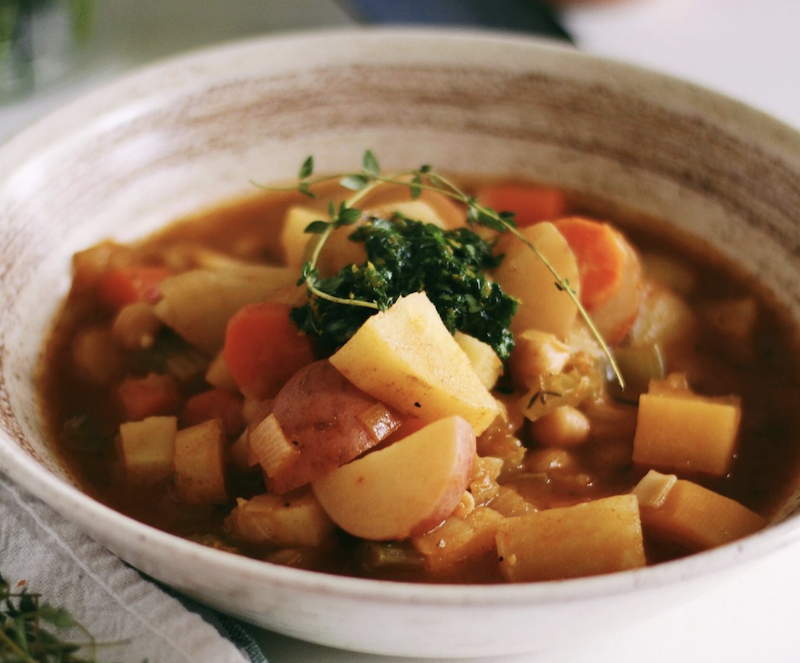 Parsnips & Pastries
6 Rustic Vegan Irish Stew With Orange Gremolata by Parsnips & Pastries

If St. Paddy's Day falls on a chilly night, this belly-warming stew must be on the menu. Traditionally made with lamb, this recipe calls on chickpeas for the protein source, but you could easily swap in some store-bought seitan for a meatier texture. Make a double batch, freeze it, and enjoy generous bowl-fulls for the rest of the month. 
Get the recipe here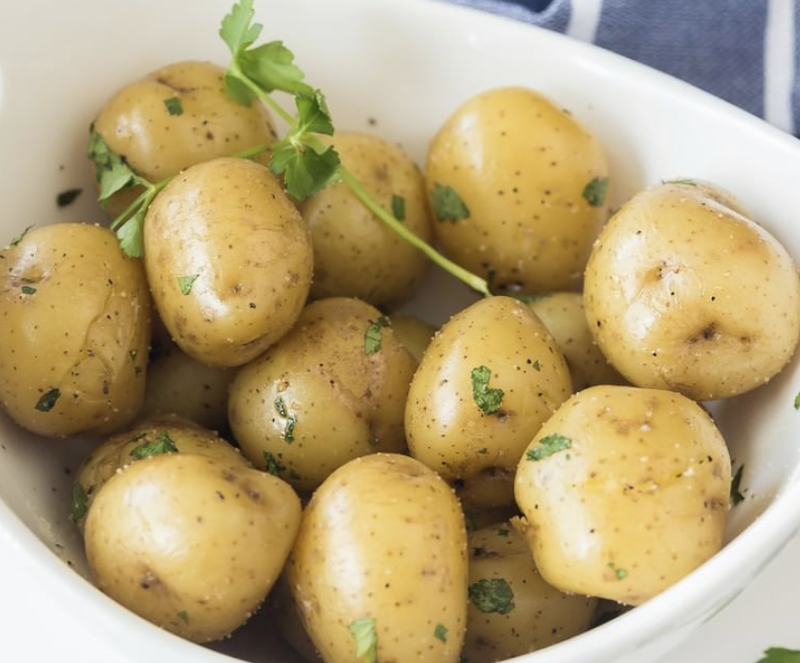 7 Buttered New Potatoes
No recipe is needed for this classic home-cooked comfort food. Simply boil new potatoes (the tiny ones) in unsalted water until fork-tender. Dry them off, transfer to a plate, and slather on your favorite vegan butter and a sprinkle of salt. This dish is intoxicating delicious in its humble simplicity. Enjoy! 
For more vegan ways to celebrate St. Patrick's Day, read:
Vegan Irish Stout Stew
7 Non-Alchoholic Vegan Drinks for a Lucky St. Patrick's Day
7 Baileys Vegan Irish Cream Recipes You Didn't Know You Needed